Trade Ideas Review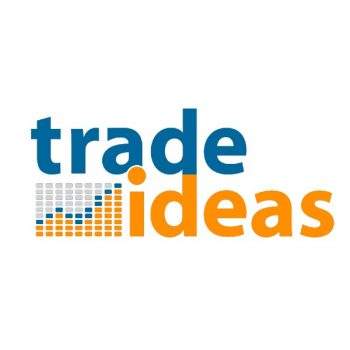 Best in class screening
Backtesting, alerts, and automated trading
AI-powered stock picks
In a nutshell
Trade Ideas is a cloud-based stock market analysis platform that offers excellent, swift screening and filtering. This screener watches every stock and identifies opportunities in real-time. In addition, trade Ideas, a longtime leader in stock scanning technology, now uses state-of-the-art AI algorithms to backtest every stock. This allows for high-confidence trading recommendations.
Overall we find Trade Ideas the best scanner for day traders. Unfortunately, no free plan is available, but it costs just a little over $2.7 a day.
Top Choice For Day Traders
Incredible AI-backed screener, best for active day and swing traders.
Integration with brokerages
10
Pros
Best in class screening
Backtesting, alerts, and automated trading
AI-powered stock picks
Cons
No free plans
UI can be overwhelming for beginners
Trade Ideas Features
It is one of the most feature-rich intelligence platforms on the market. The company's scanning software is offered as a full-feature desktop application and a limited web application that provides several essential scanning tools and a sophisticated recommendation engine. The desktop version is fully configurable and supports multiple screens.
The main screen is divided into multiple windows that you can rearrange and customize. Keep an eye on the top window. This is the main menu. You'll want to choose "Show All" because the windows are not linked by default. You can find it under the "Windows" menu.
Screener
The Trade Ideas screener is the core feature. It provides unique access to over 40 pre-configured scans. Trade Ideas software runs all calculations at their data centers and then passes the results to the end-user. Unlike many other scanners, which can tie up considerable resources while scanning on the user's computer. This model is more efficient and quicker than other scanners. You can use this scanner to identify long and short opportunities and the built-in scans are classified as Bullish, Bearish or Neutral.
One fantastic feature, the Unusual Social Mentions engine, constantly scans StockTwits and other social media for a significant increase in ticker mentions. As a result, it generates a list of stocks trending on social media.
You can also create your own custom formulas (see examples).
Holly – the AI Stock Picker
Trade Ideas' AI stock-picking engine is the critical feature. The Holly AI bots are the most innovative alpha capture AI engines available for retail investors. Holly the AI-powered advisor tests millions of strategies and trading scenarios to provide a list of picks with the highest probability of profit for the next market session.
First, she looks back at market activity from the previous day every night, between market sessions. Then, she analyzes millions of trading scenarios to make trading recommendations for tomorrow. Holly will prepare recommendations before the markets open after extensive backtesting and only suggests trade ideas with a high probability of success (over 60%). Holly is capable of offering both short and long trade ideas.
Trade Ideas' AI – Holly outperformed the S&P index by 98% in 2018

source: Trade Ideas Data
Holly visually shows you every trade signal on a chart. In addition, the graphs display in-play trades, making it straightforward to spot the logic behind the recommendation. Holly generates about five picks a day, and the guidance stays active between a few minutes and a few hours.
Brokerage Plus
If you connect TI to your broker, it allows you to identify opportunities and design trading strategies. You can then automate your strategies and execute them directly through your brokerage accounts. Trading Ideas is seamlessly integrated into a few trading platforms such as IBKR, Scottrade and E*Trade. Furthermore, Interactive Brokers offers auto-trading capabilities.
Charts
The Chart Windows is useful to visually verify an alert without leaving the platform. The charts are pretty basic, but they include bars or candlesticks and the most common indicators. Of course, it's always best to visually watch the price action and do charting on your trading platform in any case and save the screen real estate for the scans.
The information window displays the results of scans. It includes configurable columns that detail the time, symbol and business name, strategy name, price, Stocktwits activity change, volume, and other details. In addition, the history of alerts for the day can be viewed by scrolling down the window.
OddsMaker
The Premium plan includes the Oddsmaker, which is a backtesting functionality. This tool is ideal for traders who wish to optimize their strategies before entering trades. This tool estimates profit probability based on historical data. You can modify the entry and exit criteria and other parameters to see how this impacts expected profit and confidence levels. It is straightforward to set the conditions and interpret the results visually.
Oddsmaker is a great feature that allows you to automatically backtest and optimize parameters of your trading strategies to improve ROI.
One-Click Trading
A remarkable feature that allows you to trade on the chart, click and drag to set your limit orders.
News
Trade Ideas provides a somewhat basic newsfeed that streams headlines. The reasoning is that TI specializes in technical trading, and a full-feature newsfeed is not needed.
The platform offers a lot of educational material. You can also access one-on-one training sessions with one of their staff members. The training focuses on using the TI features than on stock trading.
Trade Ideas Pricing
Trade Ideas offers two paid subscription plans (billed monthly or annually):
| Standard | Premium |
| --- | --- |
| Monthly – $83 | Monthly – $167 |
| Annually – $999 | Annually – $1999 |
Trade Ideas Pro Pricing
Discount
Get 15% Off Your First Payment – Use Coupon "TOPSTOCKS"
Due to Exchange requirements regarding live real-time data, Trade Ideas cannot offer a fully functional trial version. Still, they organize a quarterly event called a "Test Drive" which gives access to Premium level functionality with three AI for up to two weeks. Unlimited Backtesting using live data for a small fee. See more details about the Test Drive.
Benefits
It's one of the best real-time stock screeners on the market. State of the art scanning, backtesting, alerts, and automated trading. A constant flow of trading ideas that never stops throughout the day. Customizable strategies and backtesting support.
Downsides
There is no free trial or free plans. The UI can be intimidating making the learning curve is steep for beginners.
Is Trade Ideas Worth It
In conclusion, Trade Ideas is undoubtedly worth it. It's one of the best scanners on the market today, a perfect platform for active intra-day traders who trade during the regular market, pre- and post-market hours. It's the ultimate solution for anyone who needs a continuous stream of ideas during trading. The platform is not free, but it's well worth the money as it's hard to beat in terms of features. It is unrivaled by other stock scanning software. It might seem expensive for software that only scans. But you can't overestimate the importance of scanning for successful trading, especially for active day traders.
Trade Ideas Pro is one of the most powerful screeners on the market today.
PROS:
Best in class screening
Backtesting, alerts, and automated trading
AI-powered stock picks
CONS:
No free plans
UI can be overwhelming for beginners